Say goodbye to dull skin and embrace the glow!
Our Stay Golden Face, Neck, and Hand Serum is a luxurious blend of natural ingredients crafted to illuminate your complexion and infuse your skin with the nourishment it craves. Unlock the secret to timeless beauty with the potent combination of Vitamin C, Turmeric, and Cranberry.
Key Ingredients:
Ascorbyl Phosphate (Vitamin C):
Stable and oil-soluble, fights signs of aging caused by stress, pollution, and time.
Reduces dullness, loss of firmness, lines, wrinkles, dark spots, and surface redness.
Promotes scar reduction and repairs skin damage.
Golden Turmeric Extract:
Organic and naturally brightening.
Packed with nutrients and anti-inflammatory properties to soothe the skin.
Improves skin evenness, giving you a radiant golden glow.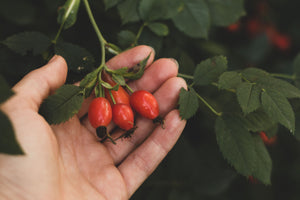 Rosehip Oil:
Derived from wild roses; rich in essential fatty acids.
Hydrates, rejuvenates, brightens, and reduces sun damage.
Boosts collagen production and combats acne.
Jojoba Oil:
Organic and nutrient-rich; balances the skin's natural oils.
Antibacterial and antioxidant properties protect against oxidative damage.
Guards the skin from UV rays and pollution.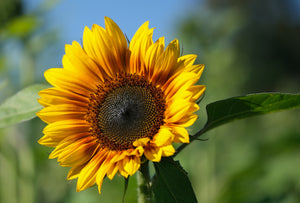 Vitamin E:
Derived from sunflower; creates a natural barrier to lock in moisture.
Hydrates, protects, and maintains skin health.
Cranberry Oil:
Organic and rich in Omegas 3-6-9, vitamins A, C, and E.
Nourishing and moisturizing for a healthy complexion.
Why Choose Stay Golden Serum?
*Illuminate Your Skin: Achieve a bright, radiant complexion.
*Combat Aging Signs: Minimize wrinkles, lines, and dark spots.
*Natural Healing: Provide your skin with essential nutrients.
*Handcrafted Excellence: Proudly made in the USA.
*Clean Beauty: Sulfate-free, Paraben-free, Phthalates-free, and Vegan.
Indulge in the golden touch of our Stay Golden Serum and witness the transformation to brighter, more youthful, and healthier-looking skin.
Elevate your skincare routine with the power of nature's finest ingredients.
Stay Golden, always.
Testimonials
Love it!! I use it every morning after I wash my face, makes my skin so soft and it glows

Wendy Armstrong
I've been using it on my hair and scalp the night before I wash it and it's making it so soft!

Casey Borst
I'm so glad I tried your oil! I love it and use it every morning.

Marcia Knapp
An amazing product. I use it every day.

Tyler Hoffman
I love the oil. My skin looks and feels amazing.

Jade Wheeler
Love this oil… I never miss a day without it… Thank you

Gemini Siri
Check out our other products
HEY I'M EMILYA!
Hello, lovely souls!
I'm Emilya Washeleski, a 26-year-old on a vibrant journey through life, wearing many hats and embracing each role with passion. At my core, I am a multi-faceted ambassador for healthy living, holistic wellness, and the empowerment of women. But that's just the tip of the iceberg!
A Glimpse into My World:
I am a 17X World & Reserve Champion Equestrian, finding solace and strength in the graceful connection between horse and rider. It's a realm where I've tasted victory, learned resilience, and discovered the profound bond that can exist between humans and these majestic beings.
Author, Entrepreneur, Actress, Beauty Queen:
In addition to my equestrian pursuits, I am a published author, pouring my thoughts and experiences into words that resonate with the hearts of my readers. As an industrious entrepreneur, I navigate the business world with determination and creativity. On the silver screen, I've explored my love for acting, and yes, I've also had the honor of wearing the crown as a beauty queen.
Empowering Women:
Beyond the accolades and achievements, my true calling lies in empowering women. As a coach, I guide and support women on the transformative journey of engineering their lives to operate at their optimal level. Whether through virtual sessions or in-person workshops, I'm committed to helping women tap into their inner strength and live authentically.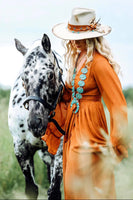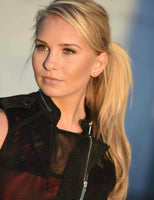 Health and Wellness Advocate:
With over 16+ years in the health and wellness industry, I share my plant-based journey that began at the tender age of 3. My love affair with yoga and holistic healing started at 10, setting me on a path of self-discovery and mindful living. I believe that my life's experiences and upbringing uniquely position me to fulfill my purpose—enriching the lives of others through intuitive eating, mindful movement, empowering workshops, and the incredible heart coherence found in our connections with animals.
Join Me on This Beautiful Journey:
This is more than a bio; it's an invitation to join me on this beautiful journey of growth, empowerment, and holistic living. Together, let's celebrate the beauty of life, embrace our authenticity, and create a world where every woman feels empowered to engineer her life at its optimal level. Here's to living, loving, and staying beautifully golden! 🌟
Xoxo xoxo xoxo
Em